Instagram is a cost-effective photos and video-sharing application in the world at present with 1 billion users. More than 25 million marketers are using Instagram to enhance their business, and 90% of people follow 1 business profile on Instagram. For the past two years, the two most famous apps used by people are Instagram and TikTok. Instagram frequently launches new features with its app. Recently Instagram introduced Reels, and it is a direct competitor of TikTok.
What Are Instagram Reels?
Reels launched on August 5, 2020, and this feature is available in over 50 countries.
Reels allows users to create 15-second engaging videos to entertain their audience. For business, reels can increase followers' growth and improve your brand awareness.
Reels are placed in the main navigation bar at the bottom of the Instagram app. It helps users to discover new content on the explore page. Instagrammers can see reels from the people they follow and from famous and trending reels on Instagram. If your reels get more engagement, it is chosen to be featured on the explore page. For that, you will receive a notification from Instagram.
Instagram Reels vs. TikTok
It is very easy to make connections between TikTok and Instagram reels. Both features allow users to shoot short videos with music and effects. Similarly, both are marketing tools as well. But the biggest difference between these two apps is, TikTok has one feature TikTok videos. But Instagram has various features like photos, videos, stories, live videos, shoppable posts, and IGTV.
IGTV is another latest feature that allows users to create long-form videos. Creating effective videos will help you get more IGTV video views for your channel, and also, you can combine 3 to 5 reels and upload them in IGTV to boost engagement for your videos.
Instagram reels are fairly new, and many marketers are utilizing this platform to promote their brands. In TikTok, users can search for new videos in "for your page." On Instagram, you can find reels on the explore page.
Why Marketers Use Instagram Reels
Everyone likes to see the latest and trending features. So creating content with this new feature helps you to reach more people. Reels are very useful for businesses to showcase their brands to a wider audience. There are plenty of methods available to create attractive reels for your brands. Here are some unique tips you marketers are using reels:
Reels offers users to create high-quality videos.
An audience can see reels at any time
You can upload shoppable reels
Shoppable reels drive more sales to your IG shop
Reels allows you to add hashtags in your videos
Reels has the potential to reach a new audience
Beyond the popularity of the app, markets are using these techniques to reach new audiences.
Types Of Using Instagram Reels
Before creating Instagram reels, you can use these three ways to enter into reels.
Instagram home screen
To access via the Instagram home screen, tap "+" on the top right corner and scroll reels at the bottom of the screen.
Instagram story camera
To access reels through the story, open story cameras and find Instagram reels near the story menu.
Reels tab
To access directly through the reel, tap simply hit the camera option on the top right corner.
How To Create Instagram Reels
To create effective reels, open reels in any one of the above ways and tap and hold the record option to shoot your reels videos. Here are the steps to create Instagram reels.
Audio: you can search songs from the Instagram music library or select music from your device. Also, you can share reels with original audio, and if you have a public account, any people can create reels with your audio by selecting use audio from the reels.  
AR effects: you can select any one of the effects from the Instagram effects gallery to make your reel more attractive. 
Timer and Countdown: set the timer to shoot videos hands-free. Once you press the record button, you can see the countdown starts from three.
Align: it helps you to line up your existing videos before recording next.
Speed: with this, you can add speed to your videos or slow down.
After creating reels, you can share them with your followers or feeds and Instagram stories.
Instagram Reels For Your Business
Reels are a new way to build your Instagram community and increase your brand reach to a massive audience. You can create fun and engaging content to attract your audience. If you are already using Instagram for your business, reels are an addition to your Instagram marketing strategy. Here are 5 ways you can use reels for your business
1.Create Quality Reels Videos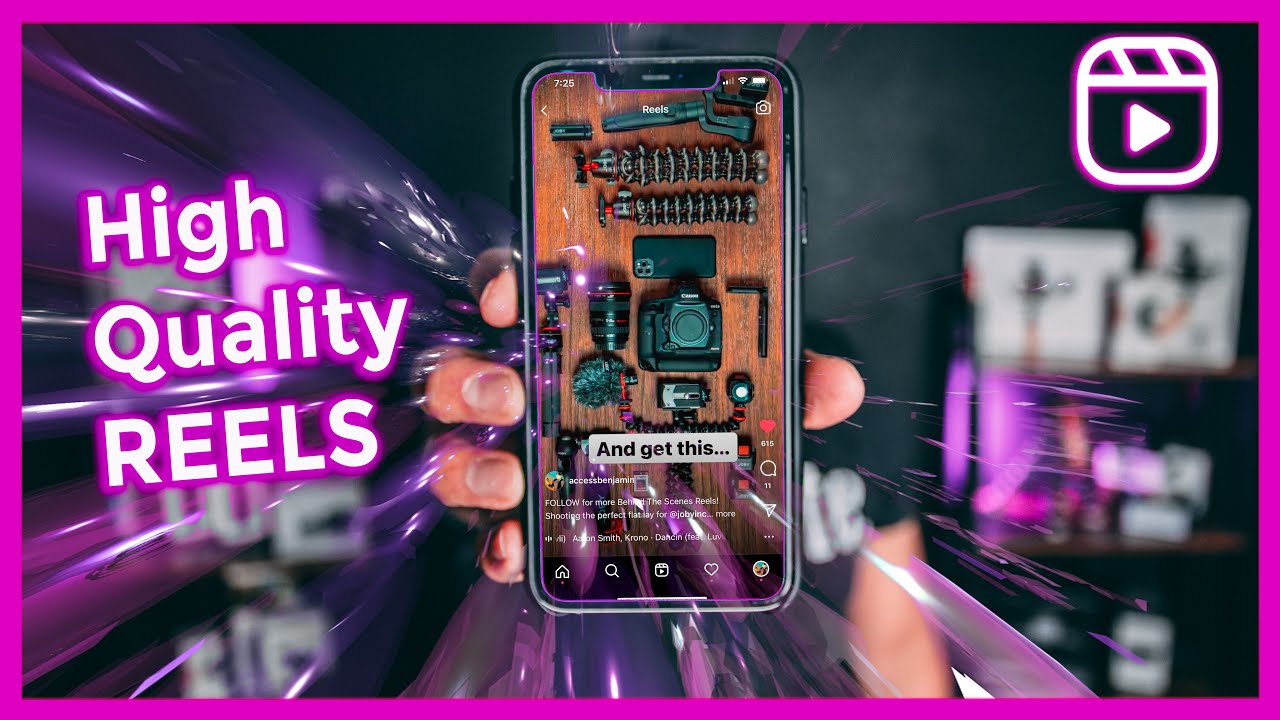 Users can create effective reels to reach new audiences. Reels offers many editing tools to make your videos attracted by your followers. Look at the trending content on the social media platform and create reels similar to that.
You can also reuse your TikTok videos in reels to reach your TikTok followers. Sharing high-quality posts is an effective way to grow your followers. Use popular hashtags for your reels to boost your discoverability.
2. Make Tutorial Reels
Share educational content about your brand, which helps users to understand your products easily. Create tutorial videos to tell how you use your products and the benefits of using your products.
Create FAQ reels to educate your audience about your brand. Use reels to show people how your products will help them in their daily lives.
3. Showcase Your Products
Instagram reels are a great way for brands and businesses to increase their brand awareness and drive more sales from the platform. Reels are now shoppable so brands can directly showcase their products.
Since many marketers are already using featured products in their reels, in addition to that, shoppable products on reels are a great way to drive traffic to your website and generate more sales.
4. Share behind the scene videos
Create behind the scene videos that will make your followers engage with you. If you are doing this with a larger Instagram community, you build a great connection at scale. Every person uses many brands in their daily lives, and they are very curious to know how the products are manufactured.
At this time, you can share behind the scene videos with your audience to get more engagement. If a user likes your content, they also have a chance to become your followers.
5. Post reels in your stories
Stories are an effective way to increase your brand reach to a wider audience. 30% of viewed stories are posted by business accounts on Instagram. Users can share reels videos to their stories to boost engagement.
For posting reels in your stories, tap the story icon and hit the share button to post on stories, or you share to your close friends and individual groups in your stories.
Conclusion:
Instagram reels are an ever-growing feature that allows marketers to promote their brands to a wider audience. If you want to increase your brand voice, start creating Instagram reels to get better business results in 2021.
About Author: Caterina Taylor is an experienced social media marketer and writer who works at PlanYourGram.com. She loves to work on content creation for social media blogs and has the potential to deliver engaging content on various platforms and networks.